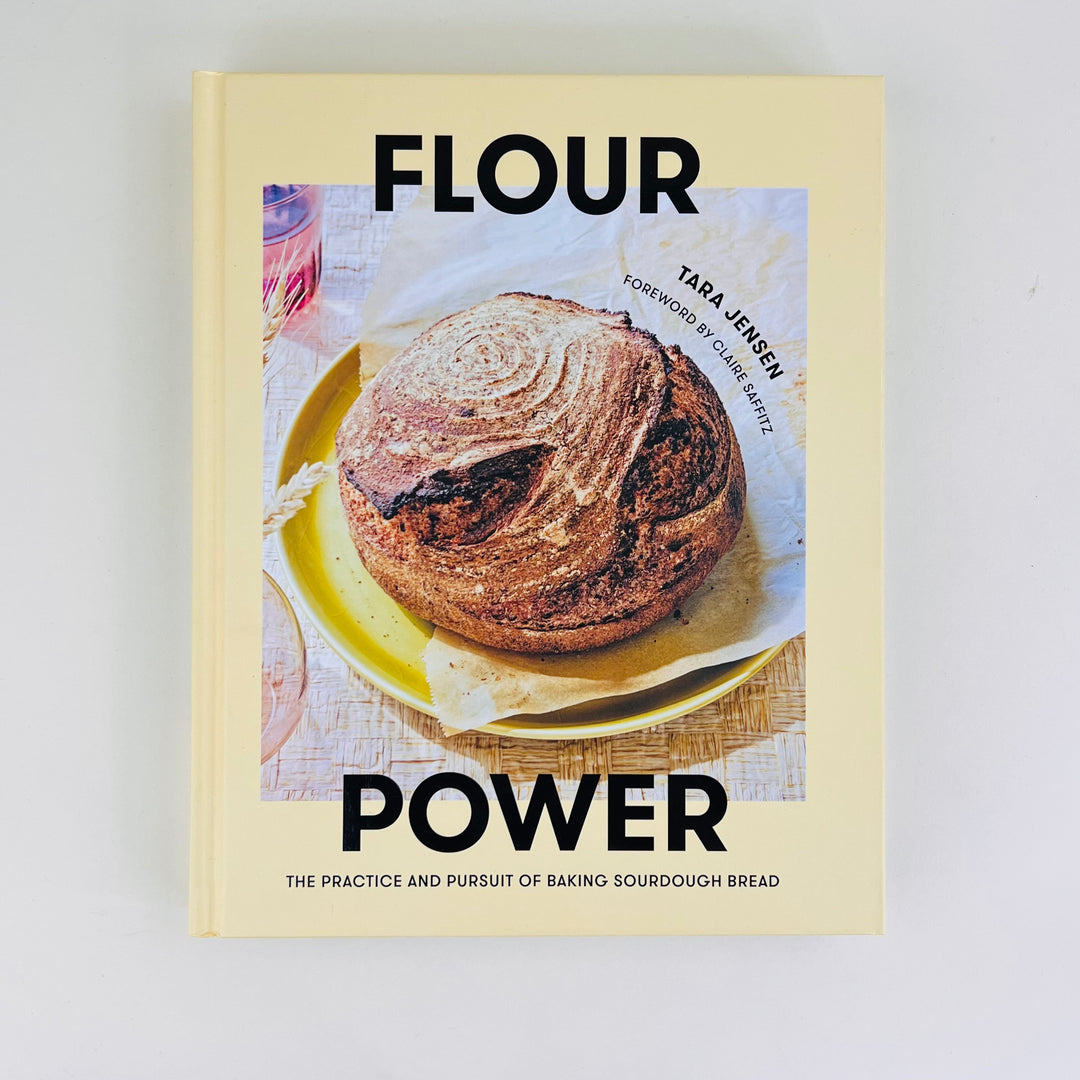 Flour Power - Tara Jenson
---
"Tara's a natural teacher, and this book reads as if she's at the bench next to you, patiently articulating the core concepts and techniques of bread-making, as well as the joys and rhythms of the craft."
--
Claire Saffitz, bestselling author of
Dessert Person.
80 easy-to-follow recipes and loads of know-how, troubleshooting guidance, and bread science intel for baking your best naturally leavened loaves--from sourdough whisperer Tara Jensen.
Yes, you can make crusty, tender, bakery-quality sourdough bread--even if you've never baked before! Especially when you have a teacher like Tara Jensen (who taught both dessert guru Claire Saffitz and Southern-cooking evangelist Sean Brock) by your side.
Tara's friendly approach to technique and inspired flavors in more than eighty recipes for sourdough, rye, and whole grain bread will enrich both beginners and advanced bakers as they learn about the craft.
With Tara's guidance and supportive voice, she shares important lessons that cover all the technical bases - from learning about flour to exploring wild yeast fermentation and developing your (doughy) intuition. From there, Tara dives deep into the worlds of sourdough, rye, and desem, showing the true diversity of bread through recipes like Miche, Chocolate Beer Bread, and Mountain Rye. There's even an extra credit chapter on making extra-flavorful Overnight Waffles, Cheesy Cheddar Crackers, and Sourdough Chocolate-Chip Cookies. With Tara by your side, artisanal bread at home is totally achievable . . . and fun!
We ship Tuesday to Saturday using Royal Mail Tracked 24.
All knives ship via an age verified service in accordance with The Offensive Weapons Act 2019, which will mean the postie will need you to be in to receive the delivery & to check your ID if you look under 25.
The law also requires us to carry out a soft age check of the purchaser after checkout, this is done by an automated system that usually doesn't require your input, although we will need to contact you for proof of age if you fail, which can sometimes happen if you use a work address.
We offset the carbon created by our business