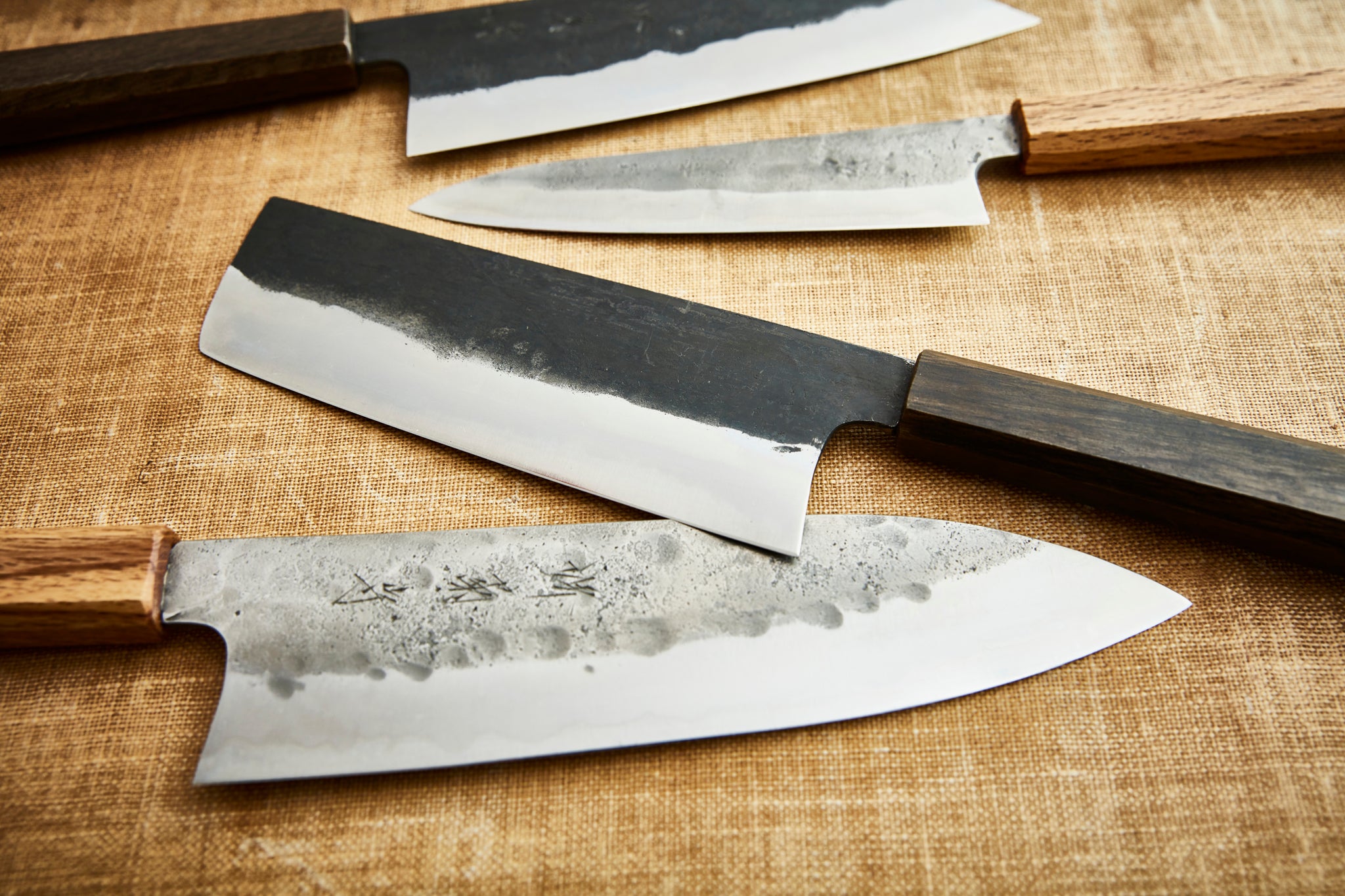 By our reckoning kitchen knives could be the most used tools on the planet. ON THE PLANET!! It's the thing that we use to prepare every meal we make and it's functionality can be the difference between a joyful experience which produces great results and a frustrating one that produces poor results. 
 It can be true that the more you pay, the more likely you are to get a knife that is going to perform better and hold it's edge for longer, but the knife you buy doesn't necessarily need to be expensive, at Community Cutlery we deal directly with a small group of independent knife makers to bring together a collection of quality knives to suit all budgets.
We try to get as much information as we can into our descriptions but with high product turn over it can sometimes be tricky, so if you spot something you like and want more information then please get in touch and we'll film a short video so you can see it in action, or if you're in the area, pop into our Ilkley shop and we'll talk you though it.