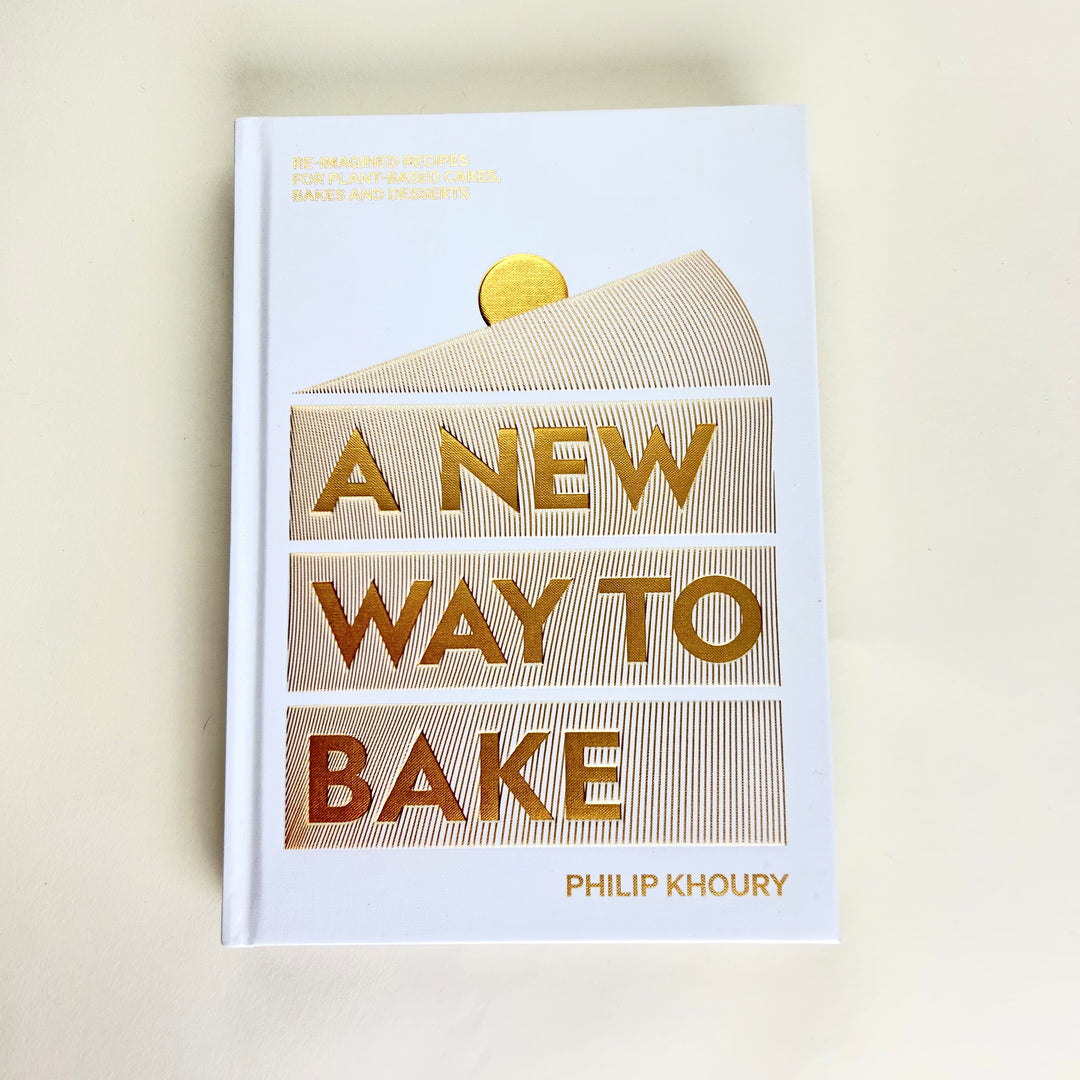 A New Way to Bake : Re-imagined Recipes for Plant-based Cakes, Bakes and Desserts
---
A New Way to Bake reinvents and reimagines cakes, bakes and desserts, using plant-based ingredients that are available globally. Chef Philip Khoury has delved deep into patisserie in an attempt to make desserts that are 'cleaner', and that present finer flavours and textures. In A New Way to Bake, Philip transforms the traditional building blocks of baking by using plant-based, natural ingredients or ingredients that have been in use for over 100 years.
A New Way to Bake uncovers a brief history of baking before setting out the Plantry, where the main ingredients and their functionalities are explained. Full of delicious bakes, from Apple Pie to Banana Bread, to Lamingtons and Tiramisu, there are sweet treats for any occasion. Recipes are broken down into digestible steps, with explanations as to why steps are important, and tips along the way too.
Plus, there are even QR codes to help navigate through the recipes. Written in an informative yet approachable style, A New Way to Bake is a comprehensive guide that arms readers with a new outlook and tools to bake a better future.
We ship Tuesday to Saturday using Royal Mail Tracked 24.
All knives ship via an age verified service in accordance with The Offensive Weapons Act 2019, which will mean the postie will need you to be in to receive the delivery & to check your ID if you look under 25.
The law also requires us to carry out a soft age check of the purchaser after checkout, this is done by an automated system that usually doesn't require your input, although we will need to contact you for proof of age if you fail, which can sometimes happen if you use a work address.
We offset the carbon created by our business