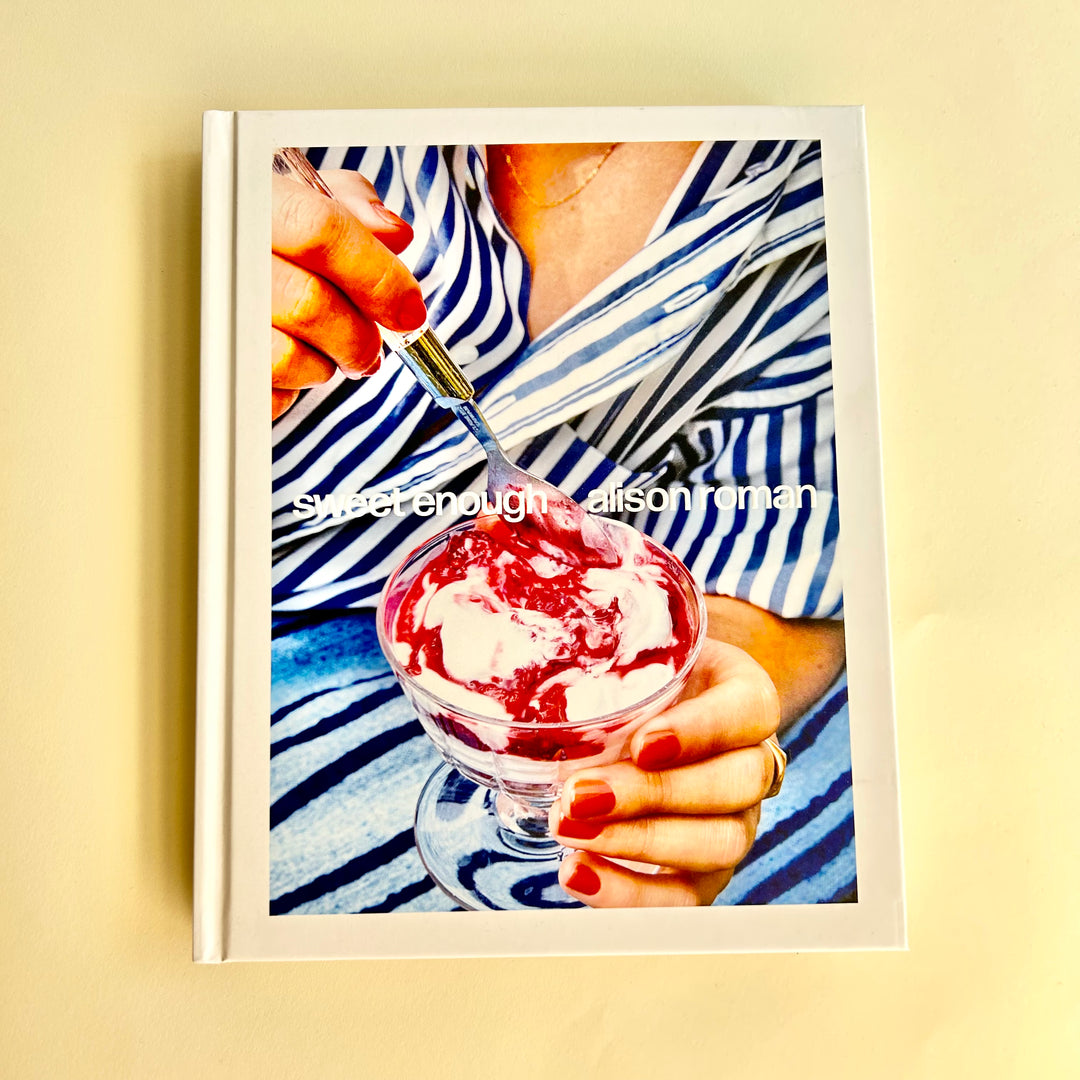 Sweet Enough : A Baking Book
---
NEW YORK TIMES BESTSELLERCasual, effortless, chic: these are not words you'd use to describe most desserts. But before Alison made recipes so perfect that they go by one name - The Cookie, The Pasta, The Lemon Cake - she was a restaurant pastry chef who spent most of her time learning to make things the hard way. She studied flavour, technique, and precision, then distilled her knowledge to pare it all down to create dessert recipes that feel special and approachable, impressive and doable.
In Sweet Enough, Alison has written the book for people who think they don't have the time or skill to pull off dessert. Here, the desserts you want to make right away, you can make right away. Alison shows you how to make simple yet sublime sweets with her trademark casualness, like how to make jam in the oven, then turn that jam into a dessert - swirled into ice cream or folded into easy one-bowl cake batter (opening a jar of jam is more than fine, too).
She waxes poetic on the virtues of frozen fruit and teaches you the best way to throw your own Sundae Party. There are effortless cakes that take just minutes to get into a pan. And there are new, instant classics with a signature Alison twist, like Salted Lemon Pie, Raspberries and Sour Cream, Toasted Rice Pudding, or a Caramelised Maple Tart.
Requiring little more than your own two hands and a few mixing bowls, the recipes are geared towards those without fancy equipment or specialty ingredients. Whether you're a dedicated baker or, better yet, someone who doesn't think they are a baker, Sweet Enough lets you finish any dinner, any party, or any car ride to a dinner party with a little something wonderful and sweet.
We ship Tuesday to Saturday using Royal Mail Tracked 24.
All knives ship via an age verified service in accordance with The Offensive Weapons Act 2019, which will mean the postie will need you to be in to receive the delivery & to check your ID if you look under 25.
The law also requires us to carry out a soft age check of the purchaser after checkout, this is done by an automated system that usually doesn't require your input, although we will need to contact you for proof of age if you fail, which can sometimes happen if you use a work address.
We offset the carbon created by our business