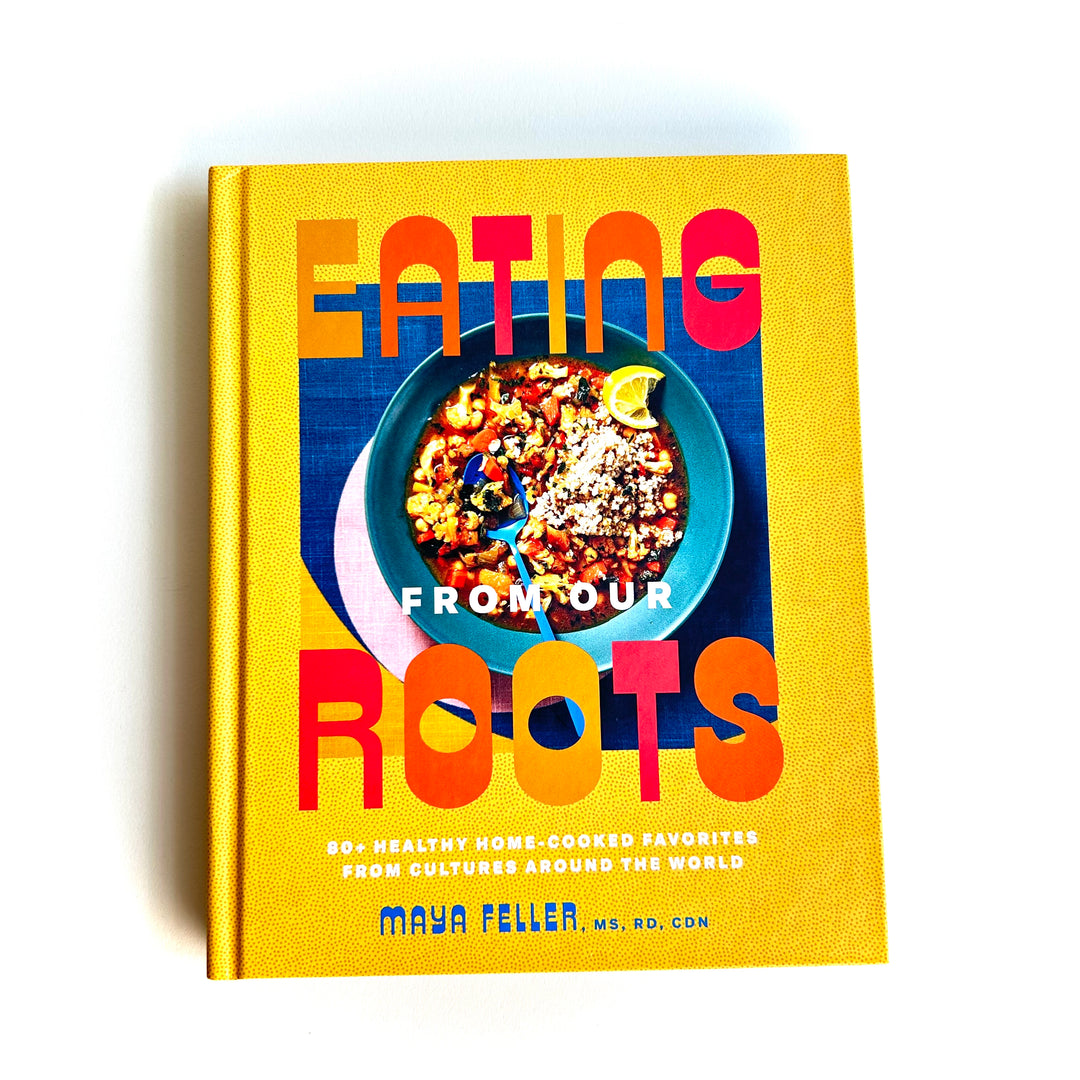 Eating from Our Roots : 80+ Healthy Home-Cooked Favorites from Cultures Around the World: A Cookbook
---
A love letter to the amazing diversity of the nourishing, flavorful heritage dishes in the United States and around the world, featuring 80+ delicious, heathy recipes--from a registered dietitian and nutritionist
"I intend for this book to be your first step of many in decolonizing your plate, exploring your own cultural roots around food, welcoming heritage and traditional ways of eating into your home, and discovering the amazing flavors from cultures around the world."--Maya Feller, from the Introduction
The typical American diet is heavy in added sugars, salts, and synthetic fats, but one-size-fits-all nutrition plans often leave us uninspired. There's a more delicious way to eat sustainably and healthfully: by getting back to flavorful traditional cooking methods from cultures around the world, including the Caribbean, South America, Africa, the Mediterranean, and Asia.
Registered dietitian and nutritionist Maya Feller is known for her approachable, real-food-based solutions to making informed food choices that support health and longevity. In this deeply personal cookbook inspired by Maya's childhood visits to her grandparents in Trinidad and Tobago and her family's annual trips to the Caribbean and western Africa, she highlights nourishing dishes from around the world with a focus on whole and minimally processed ingredients. Maya shares realistic ways to think about how we relate to food, along with nutrition tips, plant-based substitutions, and meals that can be made in thirty minutes or less. She makes it easy to enjoy the vibrant flavors of your favorite cuisine with over eighty recipes for any meal of the day, including:
- Sweet Potato and Leek Soup with Crispy Potato Skins from West Africa
- Salted Cod from Trinidad & Tobago
- Mezze: Cucumber Za'atar Salad, Olive Oil Labneh, and Olives from Lebanon
- Pad See Ew with Chicken from Thailand
- Cajun Gumbo from the American South
- Pao de Queijo (Brazilian Cheese Bread) from Brazil
Featuring mouthwatering photography and insightful reflections on the evolution of global cuisines, Eating from Our Roots offers an inclusive and diverse way to think about healthy eating and celebrates nourishing, flavorful dishes and the cultures they come from.
We ship Tuesday to Saturday using Royal Mail Tracked 24.
All knives ship via an age verified service in accordance with The Offensive Weapons Act 2019, which will mean the postie will need you to be in to receive the delivery & to check your ID if you look under 25.
The law also requires us to carry out a soft age check of the purchaser after checkout, this is done by an automated system that usually doesn't require your input, although we will need to contact you for proof of age if you fail, which can sometimes happen if you use a work address.
We offset the carbon created by our business