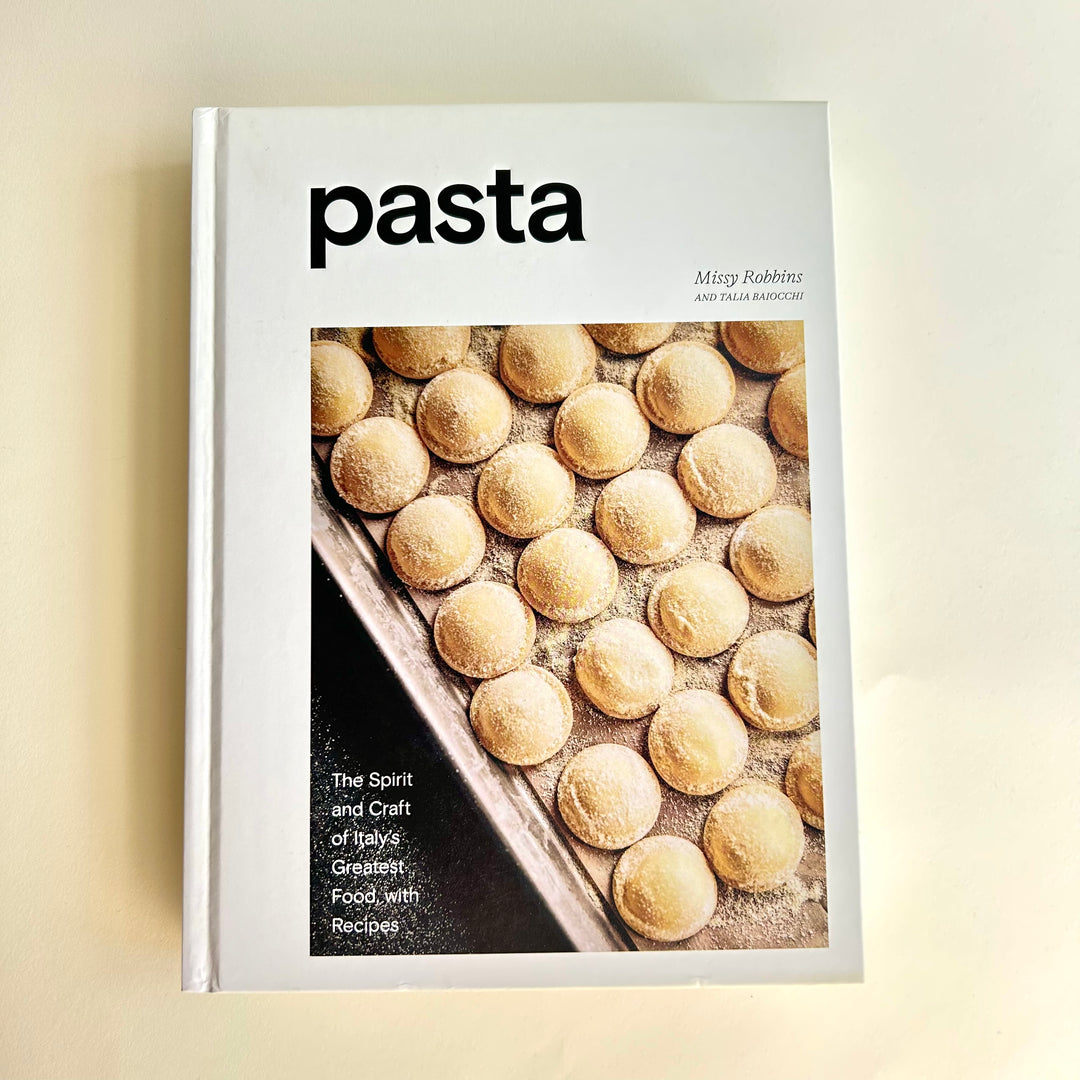 Pasta : The Spirit and Craft of Italy's Greatest Food, with Recipes A Cookbook
---
A stylish, transporting pasta master class from New York City's premier pasta chef, with recipes for 40 handmade pasta shapes and 100 Italian American, regional Italian, and modern dishes.
Food trends come and go, but pasta holds strong year after year. Despite its humble ingredients--made of merely flour and water or flour and eggs--the magic, rituals, and art of pasta making span over five centuries. Two ingredients are turned into hundreds of stuffed, rolled, extruded, dried, stamped, and handcut shapes, each with its own unique provenance and enrobed in a favored sauce.
New York City chef Missy Robbins fell in love with Italian food and pasta twenty-five years ago. She has been cooking, researching, and studying her way across Italy ever since, which led her to open two of America's favorite pasta restaurants, Lilia and Misi. With illustrated step-by-step recipes for handmaking forty of the most versatile pasta shapes and one hundred recipes for Italian-American, regional Italian (all regions), and Robbins' own best pasta dishes, plus two dozen vegetable sides, this is the hard-working manual for home cooks who aspire to master the art of pasta cooking.
Whether making pasta sheets for lasagna or stamping out pasta coins for Corzetti with Goat Cheese and Asparagus--or even buying handmade pasta to make Tagliatelle with Porcini, Rosemary, and Garlic--Robbins provides all the inspiration, instruction, and encouragement required to make pasta exceptionally well. Evocatively photographed with nearly 100 full-color mouthwatering photos of pasta dishes and twenty images from Italy, this is a richly illustrated ode to the ingredients, recipes, and craft that have made pasta the most popular fare of a beloved cuisine.
We ship Tuesday to Saturday using Royal Mail Tracked 24.
All knives ship via an age verified service in accordance with The Offensive Weapons Act 2019, which will mean the postie will need you to be in to receive the delivery & to check your ID if you look under 25.
The law also requires us to carry out a soft age check of the purchaser after checkout, this is done by an automated system that usually doesn't require your input, although we will need to contact you for proof of age if you fail, which can sometimes happen if you use a work address.
We offset the carbon created by our business