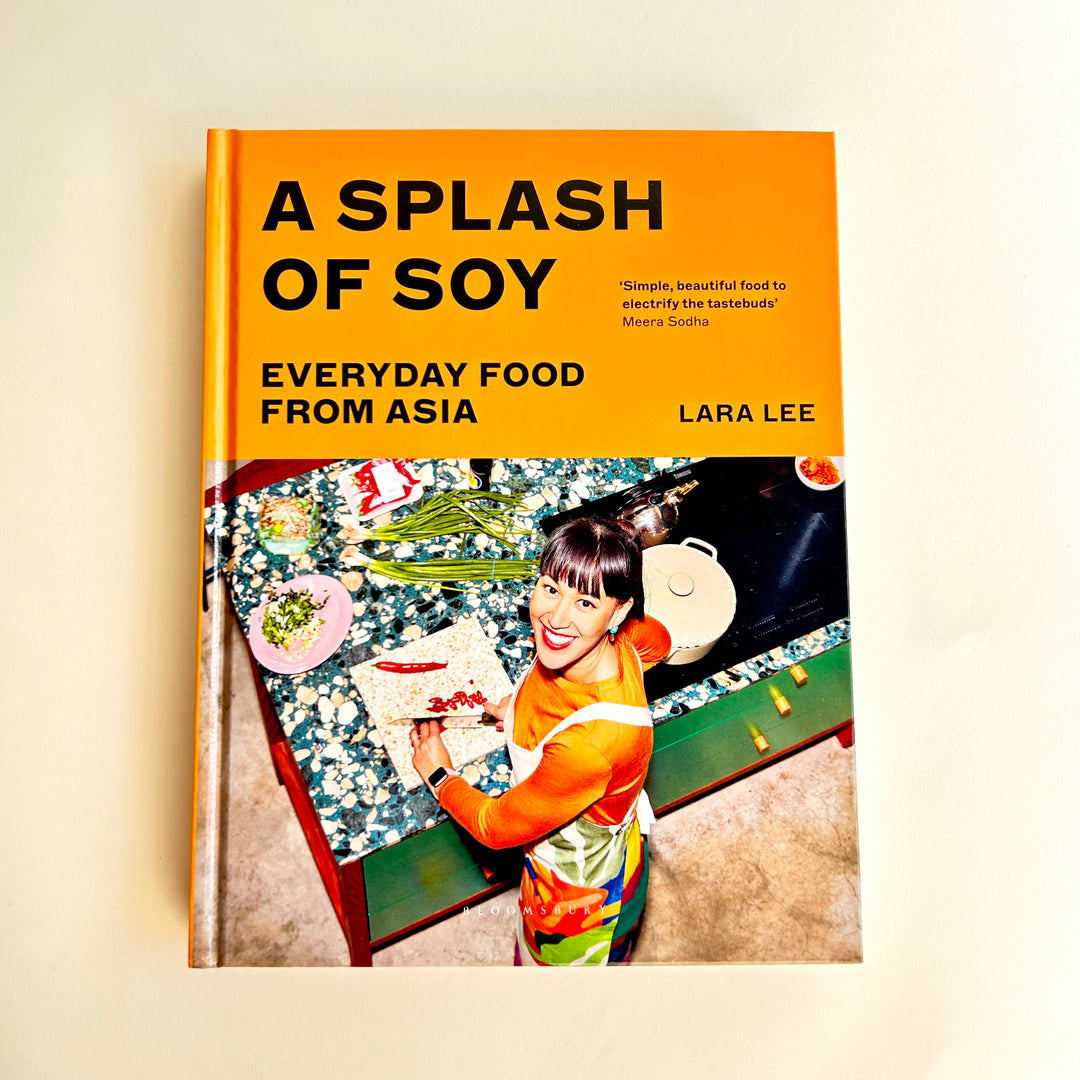 A Splash of Soy : Everyday Food from Asia
---
Delicious, modern, versatile Asian-influenced recipes from an international rising star of cookeryHarper's Bazaar BEST cookbooks to buy nowLeisure Food & Drink Recipe of the weekPress & Journal Midweek Meal Asian food has it all - contrasts of flavour and texture, straightforward dishes you can eat straight from the wok in socks and pyjamas, as well as celebratory meals your friends will talk about for months after. A Splash of Soy is full of everyday family recipes you'll love to eat. It is the simplicity and usefulness of soy that this book is named after, an ingredient so impressive it can transform a meal with just a splash.
In this book, Lara gives us 80 game-changing recipes that close the gap between classic Asian dishes and easy, quick-to-table meals. Here you'll find inventive brunch ideas like a Tom Yum Bloody Mary, spicy sides like Sambal Patatas Bravas, easy noodles like Cheesy Kimchi Linguine with Gochujang Butter and many more punchy curries, stir-fries and rice recipes from glazed meat to fragrant veg. She also includes pantry swaps and vegan swaps so these fuss-free recipes can adapt to your own busy home kitchen.
Lara Lee is a rising star of the international food scene. This book builds on her breakout debut Indonesian cookbook, Coconut and Sambal, to explore the incredible contrast of sweet, salty, umami, sour and spicy flavours across Asia. --------'Simple, beautiful food to electrify the tastebuds' Meera Sodha'Makes me want to head straight into the kitchen' Anna Jones'Every recipe a thrilling adventure for the tastebuds and the imagination' Ixta Belfrage'Eclectic, imaginative and fun - a must-have for every kitchen shelf' Ken Hom
We ship Tuesday to Saturday using Royal Mail Tracked 24.
All knives ship via an age verified service in accordance with The Offensive Weapons Act 2019, which will mean the postie will need you to be in to receive the delivery & to check your ID if you look under 25.
The law also requires us to carry out a soft age check of the purchaser after checkout, this is done by an automated system that usually doesn't require your input, although we will need to contact you for proof of age if you fail, which can sometimes happen if you use a work address.
We offset the carbon created by our business