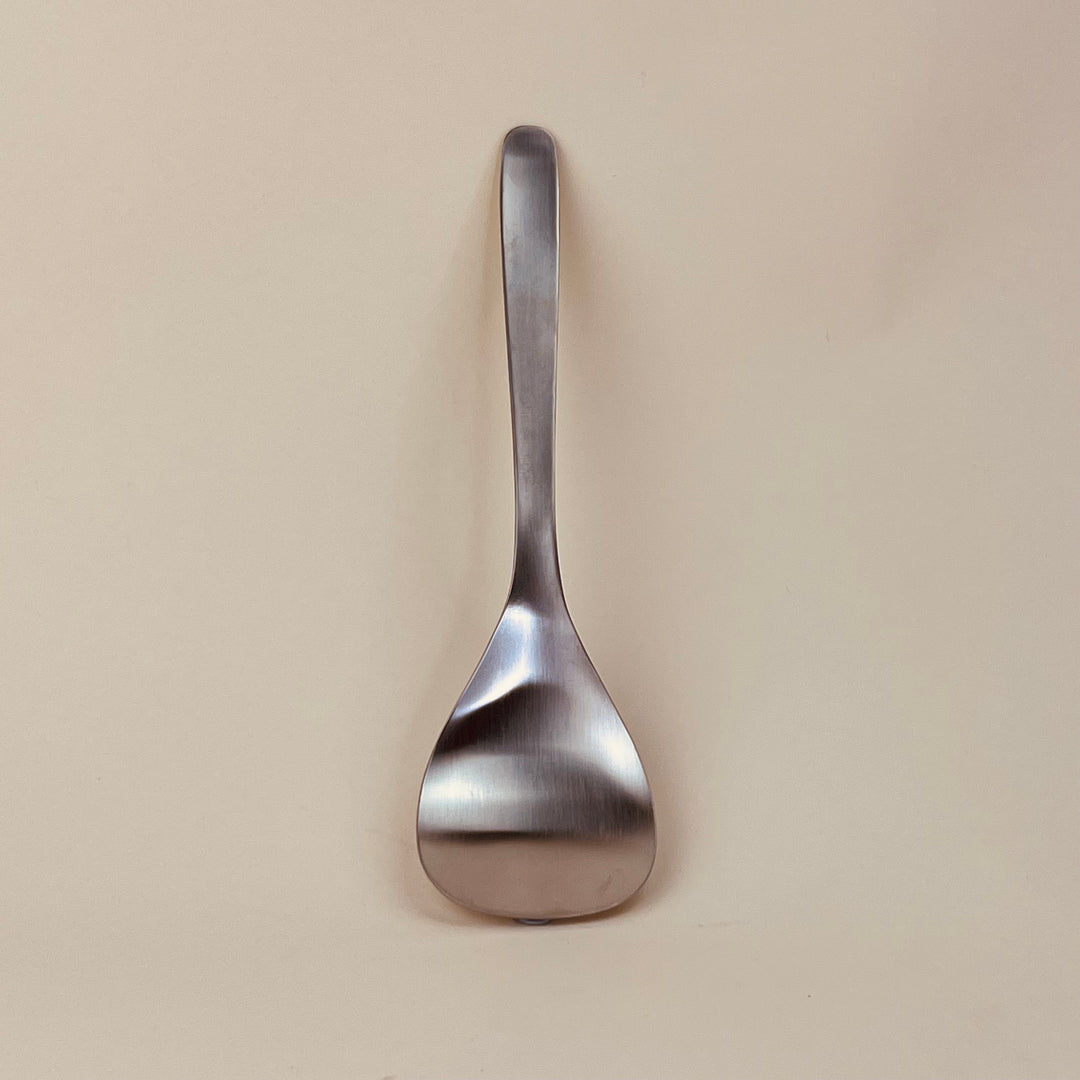 Sori Yanagi Stainless Steel Serving Spoon - Small
---
Beautiful, brushed stainless steel serving spoon.
Designed by Sori Yanagi. 
Length - 25 cm
Width - 6.5cm
Born in Tokyo, in 1915 Sori Yanagi entered Art School in 1934. Studying both art and architecture, he quickly became more interested in "design and objects" rather than paintings and buildings.

After World War II, Sori designed many kinds of products, including furniture, a three-wheeled vehicle, Olympic cauldron, a pedestrian overpass and what we love him for, his simple yet practical stainless steel kitchen tools, celebrating organic forms over popular trends, elegance over superficiality, and efficiency over frivolity we adore these timeless design classics.
Nihon Yoshokki Co Ltd was founded in 1955 in Tsubame City, Niigata Prefecture, Japan, which is the center of cutlery and steel manufacturing. It manufactures most of the Sori Yanagi-designed kitchenware and tableware.
We ship Tuesday to Saturday using Royal Mail Tracked 24.
All knives ship via an age verified service in accordance with The Offensive Weapons Act 2019, which will mean the postie will need you to be in to receive the delivery & to check your ID if you look under 25.
The law also requires us to carry out a soft age check of the purchaser after checkout, this is done by an automated system that usually doesn't require your input, although we will need to contact you for proof of age if you fail, which can sometimes happen if you use a work address.
We offset the carbon created by our business