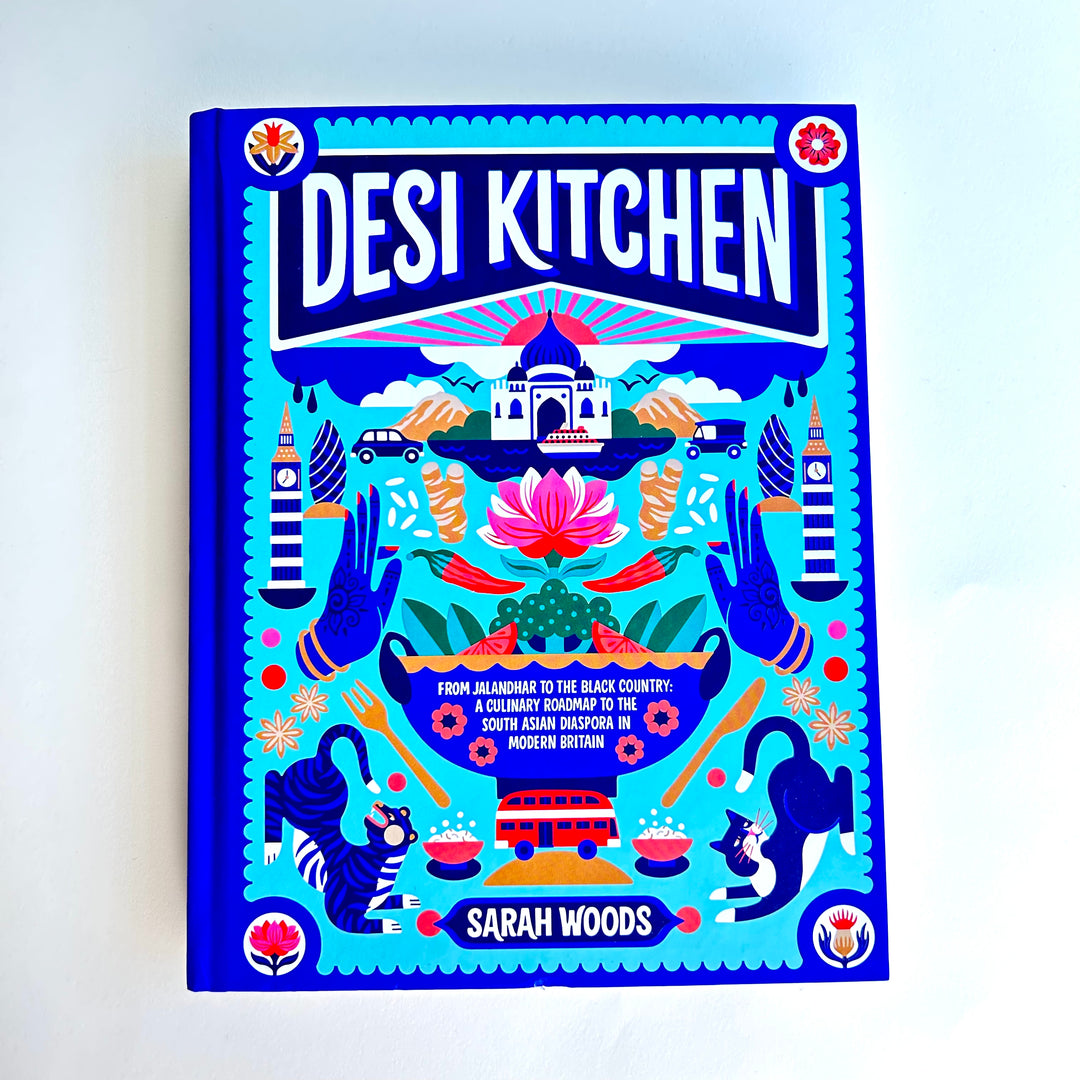 Desi Kitchen
---
Join Sarah Woods on a mouth-watering celebration of British and South Asian fusion recipes, featuring the Desi communities who created them'Fascinating exploration and celebration of the food that migrants from the Indian sub-continent have brought to the UK. Each chapter shines a spotlight on a region and gives voice to first-, second- and third-generation diaspora. There are dozens of wonderful recipes, each with its own story of origin and adaptation' BBC GOOD FOOD'These recipes are guaranteed to satisfy your tastebuds' STYLIST'I've longed for a book like this.
A fascinating read with glorious recipes' DIANA HENRY'What a book' NIHAL ARTHANAYAKE, BBC Radio 5 Live'An evocative visual feast that speaks to your very heart. The mouth-watering recipes leap off the page and I am left wanting to bookmark nearly every dish' LARA LEE, author of Coconut and Sambal'Beautiful book, great recipes, really well written and original' PRUE LEITH____________Sarah Woods has spent her whole life surrounded by a fusion of South Asian and British cooking. Now, she speaks to the many desi communities across the UK to provide a unique culinary roadmap to the diaspora of the Indian subcontinent in Britain today.
Travelling from the Pakistani community of Glasgow to the Nepalese community of Kent and everywhere in between, the book explores how groups from different regions have blended their food and culture to create a cuisine that is distinct, special and diverse. With Sarah's expert guidance, you will . .
. - Cook Gujarati Hasselback Potato Shaak for an alternative take on a side dish- Make a Ugandan Chapatti Rolex for a great way to use leftover curry- Sticky and Spicy Mango Chicken Wings are quick and easy to make and finger licking good- Try Welsh Chilli Rarebit with curry oil and crispy shallots- Dive into Peshawari Bread and Butter Pudding with honeyed figsPacked with recipes, stories and authentic voices from each of the communities covered, Sarah Woods, finalist of BBC One's Britain's Best Home Cook and herself a second-generation Punjabi, has brought together this collection of mouth-watering dishes and provided a rare and privileged glimpse into desi kitchens from all over modern Britain. ____________'A mesmerising cookbook filled with gorgeous recipes from Desi kitchens all over modern Britain' ATUL KOCHHAR
We ship Tuesday to Saturday using Royal Mail Tracked 24.
All knives ship via an age verified service in accordance with The Offensive Weapons Act 2019, which will mean the postie will need you to be in to receive the delivery & to check your ID if you look under 25.
The law also requires us to carry out a soft age check of the purchaser after checkout, this is done by an automated system that usually doesn't require your input, although we will need to contact you for proof of age if you fail, which can sometimes happen if you use a work address.
We offset the carbon created by our business