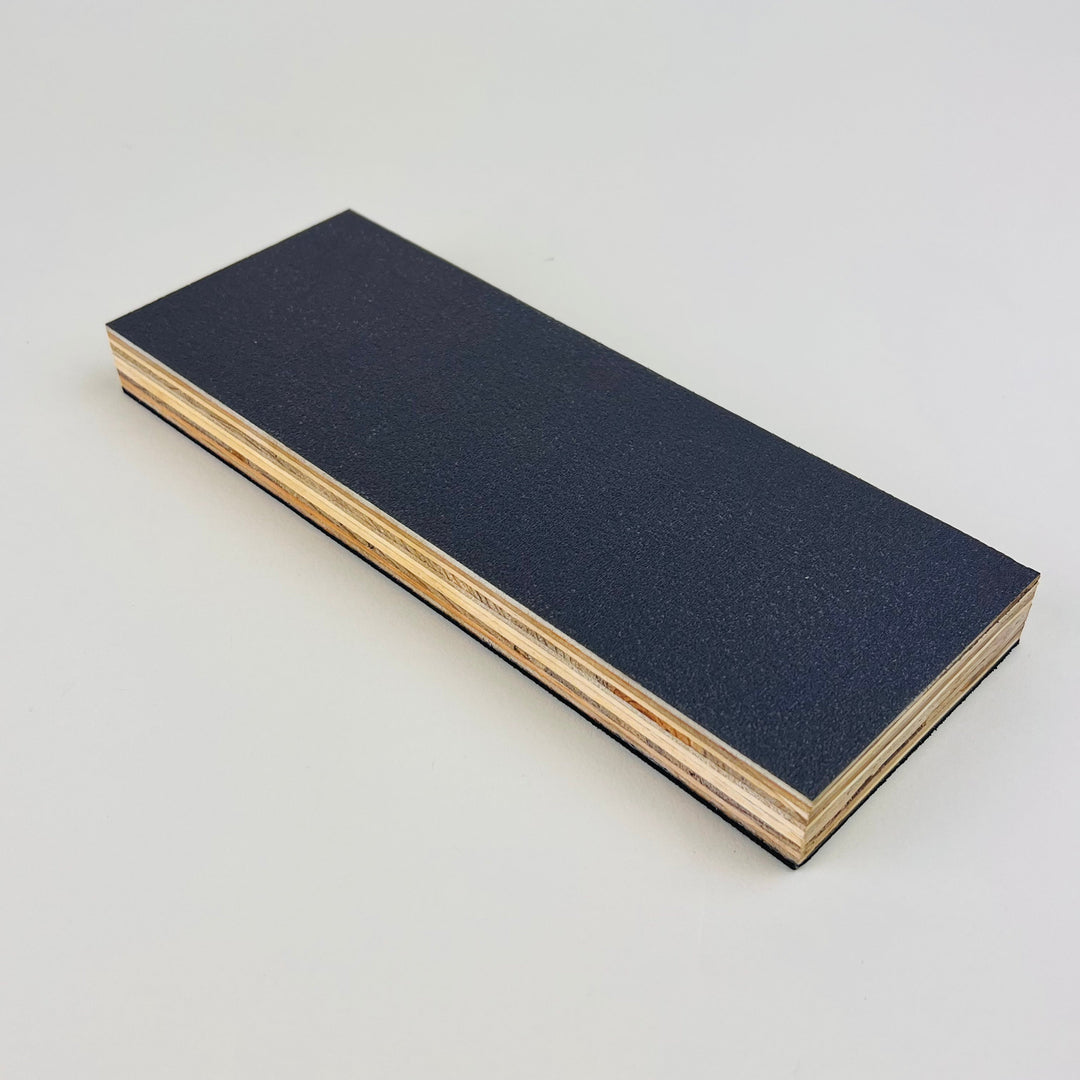 Vegan Knife Strop
---
In our opinion a strop is the best way to keep a sharp knife sharp. Whether your knife is new or newly sharpened it can only be expected to keep its lovely sharp edge for so long (which will be determined by its quality and use) before it begins to round out, which is where a strop comes in. By cultivating the habit of passing your sharp knife over a stop before every use you will vastly improve the life expectancy of its edge, thus reducing the number of times it needs to be sharpened restoratively and extending its life expectancy overall! Wow! And the best thing is it's a really simple technique which we'll be happy to teach you (if you come into the shop, if not then watch our vid and feel free to get in touch with your questions).
--
Specifications  -
Width - approx 60mm
Length of stropping area - approx 250mm
Total length - approx 350mm
All strops are handmade so sizes may vary slightly.
Construction - Pine paddle, finished with Tung oil
Stropping material  - Synthetic
We ship Tuesday to Saturday using Royal Mail Tracked 24.
All knives ship via an age verified service in accordance with The Offensive Weapons Act 2019, which will mean the postie will need you to be in to receive the delivery & to check your ID if you look under 25.
The law also requires us to carry out a soft age check of the purchaser after checkout, this is done by an automated system that usually doesn't require your input, although we will need to contact you for proof of age if you fail, which can sometimes happen if you use a work address.
We offset the carbon created by our business