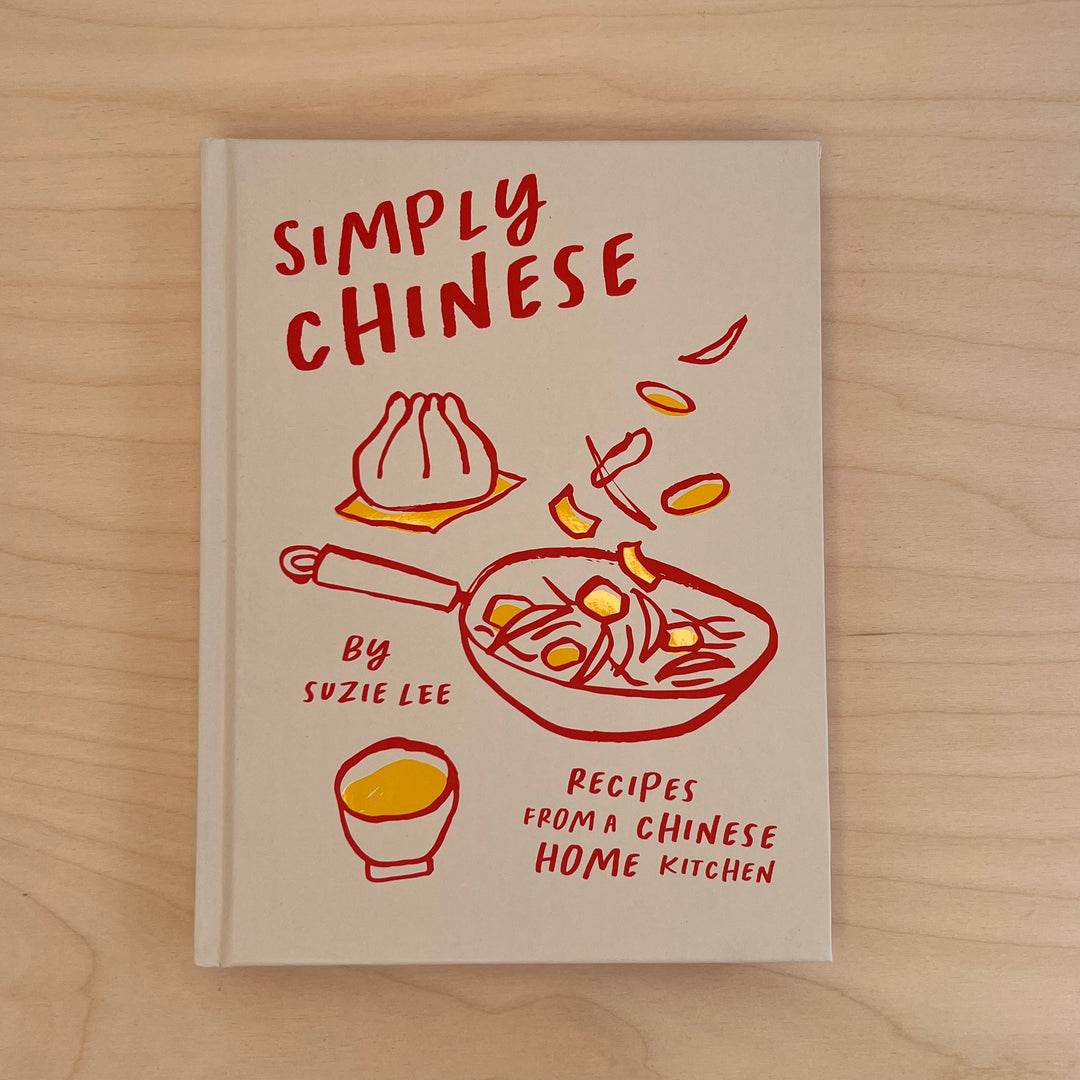 Simply Chinese : Recipes from a Chinese Home Kitchen - Suzie Lee
---
Simply Chinese is a sumptuous collection of classic and modern Chinese home-style recipes that can be made, with ease, in your own home kitchens. For Suzie Lee, food and Chinese home cooking has always been personal - in Chinese culture, food and family are intertwined. Suzie strives to capture and recreate those cooking traditions she shared with her late mother, her inspiration.
From Lee family favourites, such as Hong Kong style chicken wings, to vegetable classics like Tofu puff stir fry, you'll also find more modern creations like her Blackbean stuffed aubergines and green peppers or Garlicky scallops on glass noodles. With traditional dishes prepared in non-traditional ways, and with a classic Suzie twist, these recipes are creative and delicious, and celebrate real Chinese home cooking. Unrestrictive and easy to follow, Simply Chinese shows you how to create authentic-tasting pan-Asian dishes using supermarket ingredients, that are readily available.
We ship Tuesday to Saturday using Royal Mail Tracked 24.
All knives ship via an age verified service in accordance with The Offensive Weapons Act 2019, which will mean the postie will need you to be in to receive the delivery & to check your ID if you look under 25.
The law also requires us to carry out a soft age check of the purchaser after checkout, this is done by an automated system that usually doesn't require your input, although we will need to contact you for proof of age if you fail, which can sometimes happen if you use a work address.
We offset the carbon created by our business