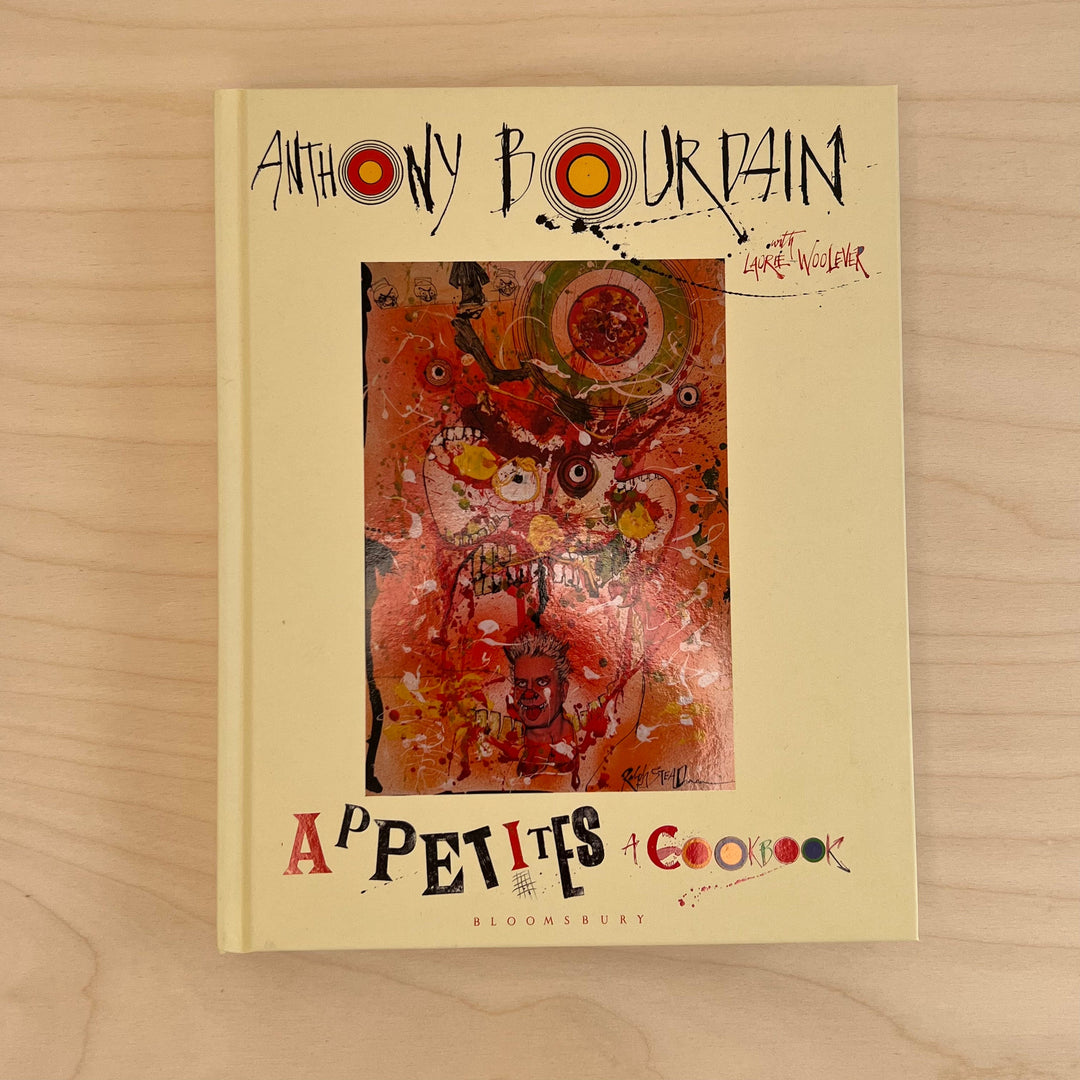 Appetites - Anthony Bourdain
---
Celebrate the life and legacy of the inimitable food writer with WORLD TRAVEL, Bourdain's guide to the global food scene, compiled by his long-time assistant and cookbook co-author**Brash, wild, original and badass. This is Anthony Bourdain's interpretation of a normal cookbook. As a restaurant professional, Bourdain spent his life on the fringes of normality - he worked while normal people played, and played while normal people slept.

Since then he has settled (kind of) into family life and is cooking for the people he loves rather than people who pay. These are the recipes he turns to when called in for pancake service at sleepover parties or when preparing a violence-free family dinner. Each and every word is informed by his years in the industry and a life dedicated to food.

This is a man who has declared the club sandwich as America's Enemy and wants you to understand the principles of Bad Sandwich Theory. He has distilled his views on dessert to this: it should always be Stilton. With a striking Ralph Steadman illustration for the cover and photography that somehow manages to be both strangely beautiful and utterly grotesque, this cookbook - Bourdain's first in ten years - is a home-cooking, home-entertaining cookbook like no other.
We ship Tuesday to Saturday using Royal Mail Tracked 24.
All knives ship via an age verified service in accordance with The Offensive Weapons Act 2019, which will mean the postie will need you to be in to receive the delivery & to check your ID if you look under 25.
The law also requires us to carry out a soft age check of the purchaser after checkout, this is done by an automated system that usually doesn't require your input, although we will need to contact you for proof of age if you fail, which can sometimes happen if you use a work address.
We offset the carbon created by our business