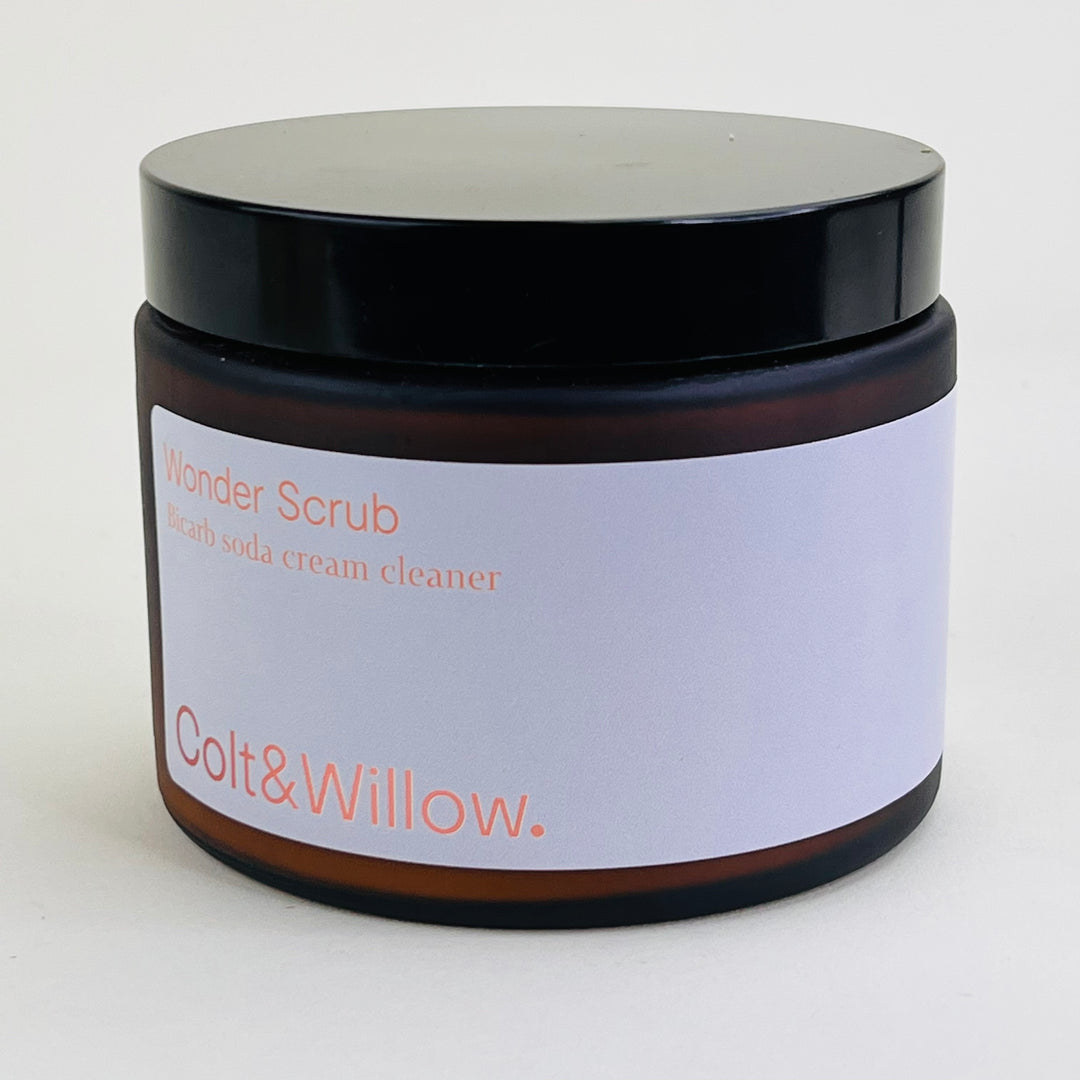 Grapefruit Wonder Scrub - Bicarb Soda Cream Cleanser
---
This is an eco cream cleaner armed with the super-scrub power of bicarb to blast those marks that just won't give up.
Take on tough tea stains, limescale taps and that mysterious ring around your batStare your filthy oven in the face, cause those remnants from long ago roast dinners are out the door. Wham! Grapefruit Wonder Scrub will go where other cleaning products don't dare. Your double dose of elbow grease, I'm your secret weapon to tell grime it's time. Amber glass jar, 545g Scrub, wipe, sparkle Handy for grease, muck and those what-the-heck-is-that marks around the house Try me on the Aga, baked-on pots and pans, stainless steel sinks, stone, taps, showers and more No nasty phosphates, parabens or SLS Vegan and cruelty free Small batch, made in the UK
We ship Tuesday to Saturday using Royal Mail Tracked 24.
All knives ship via an age verified service in accordance with The Offensive Weapons Act 2019, which will mean the postie will need you to be in to receive the delivery & to check your ID if you look under 25.
The law also requires us to carry out a soft age check of the purchaser after checkout, this is done by an automated system that usually doesn't require your input, although we will need to contact you for proof of age if you fail, which can sometimes happen if you use a work address.
We offset the carbon created by our business