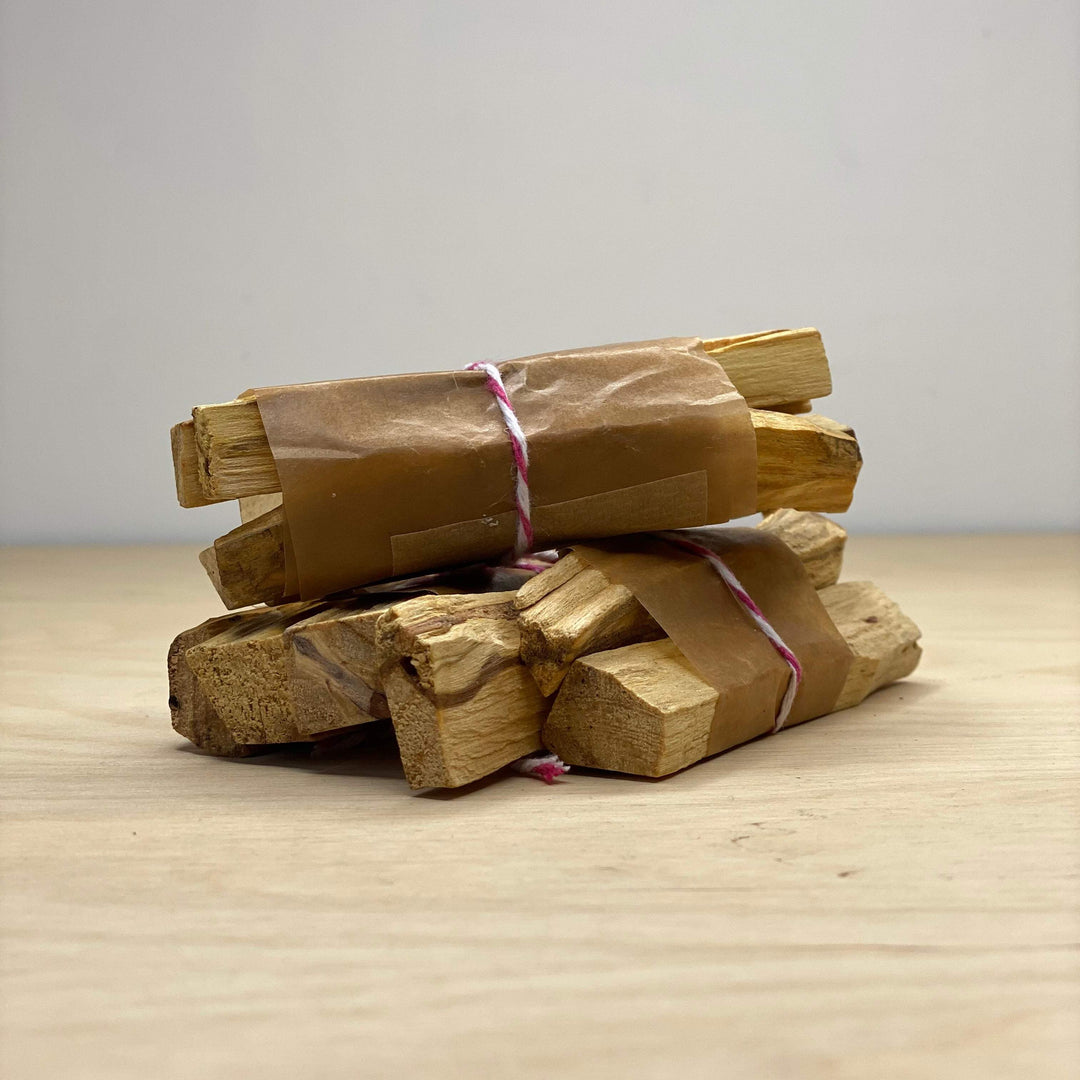 Palo Santo
---
Palo Santo is a favourite at Community Cutlery, It's a tree native to South America where it's used for many things, predominantly in rituals and ceremonies of shamanic medicine but basically it's a natural incense.
Unlike traditional incense, which only has a single use, palo santo wood can be used many times, each stick can be lit more than 30 times, just place the stick over the flame until it catches, let it burn for a few seconds and then blow it out, it will continue to smoulder for a few minutes and fill the room with a wonderful aroma. 
We ship Tuesday to Saturday using Royal Mail Tracked 24.
All knives ship via an age verified service in accordance with The Offensive Weapons Act 2019, which will mean the postie will need you to be in to receive the delivery & to check your ID if you look under 25.
The law also requires us to carry out a soft age check of the purchaser after checkout, this is done by an automated system that usually doesn't require your input, although we will need to contact you for proof of age if you fail, which can sometimes happen if you use a work address.
We offset the carbon created by our business